Professional Landscaper
4 Seasons Services a professional landscaper based in Akron Ohio. We can work with your schedule and can also set you up for lawn care services here in Akron OH. We work with homeowners and commercial properties who need a landscaper to take care of lawn mowing and landscaping maintenance on their properties. 4 Seasons Services can also keep your flower beds weed free, fertilize your lawn, aerate, trim your trees, prune your bushes, preform fall clean ups and a variety of other lawn care services.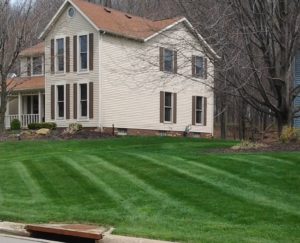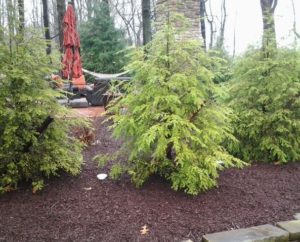 We can save you all the hassles of doing your own yard work of mowing the lawn and picking the weeds out of your gardens. With our commercial lawn care equipment it can handle any landscape environment and delivers a quality that is unmatched by equipment sold at your local home improvement stores.
Additional Services
Custom Lawn Treatment with Premium Fertilization & Weed Control
Here at 4 Seasons Services we offer a unique lawn maintenance program and great prices on our five or six application programs. We guarantee you will be 100% satisfied and you can cancel anytime. Our unique approach allows the custom tailoring of your lawn care services.
We are a landscaper that offers many services but our main services are fertilization, weed control and lawn mowing in Akron OH. 4 Seasons Services started in 2009 mowing the lawns of our family and neighbors and over the years we began growing into the landscaping company we are today. We know Akron OH inside and out as we have grown up in this city.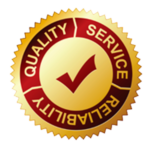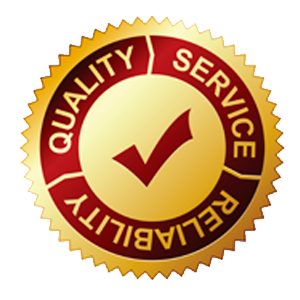 With everyone having a busy work schedule or wanting to use their precious vacation time. Not many people have the time or patience to consistently stay on top of their landscaping maintenance especially in the summer months. Most people want to enjoy the sunny summer months and warm weather while we still have it with friends and family.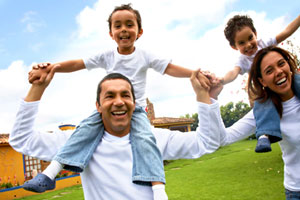 What should a professional landscapers lawn mowing service entail in Akron Ohio?
1.Showing up with uniformed skilled workers with professional commercial equipment.
2. Perfectly mowed lawns with sharp blades with equipment that will not damage your lawn or compact your soil.
3. Trimming and edging of you lawn, around trees, flower beds, driveways, sidewalks and other obstacles.
4. Complete clean up of debris off of all hard surfaces on and around your property.
5. Finally mailed billing at the end of the month for the work that has been completed to your satisfaction and excepting most forms of payment including credit cards. Not knocking at your door weekly demanding cash or every week trying to remember to leave payments under doormats.

Your company has been doing lawn maintenance for me for many months now and I want to express my thanks for the wonderful and professional job you have been doing. Remarks have been made by many people who visit or pass by that I have the most beautiful lawn on the block. I also love the fact that I can count on your crew to be here each week. I am very pleased with my beautiful yard.
Just wanted to take a moment to thank you and your company for taking care of my lawn. I just received a notice that I am nominated for the Akron Beautification award. I owe this all to your services and your attention to the details. I'm so proud of the way my lawn looks.
Tabitha R of Akron OH
Are you looking for a landscaper?
If you live in Akron OH or the surrounding areas then give us a call today at:
330-620-6200