Lawn Care Your Way
A good plan for lawn care in Akron Ohio should start with lawn mowing and fertilization. When it comes to Lawn Care in Akron OH, Here at 4 Seasons Services we guarantee you will not find a lawn care company who puts a greater emphasis on the quality of their services and customer relations. It's all about relationships between company and client. That is just the way we do business.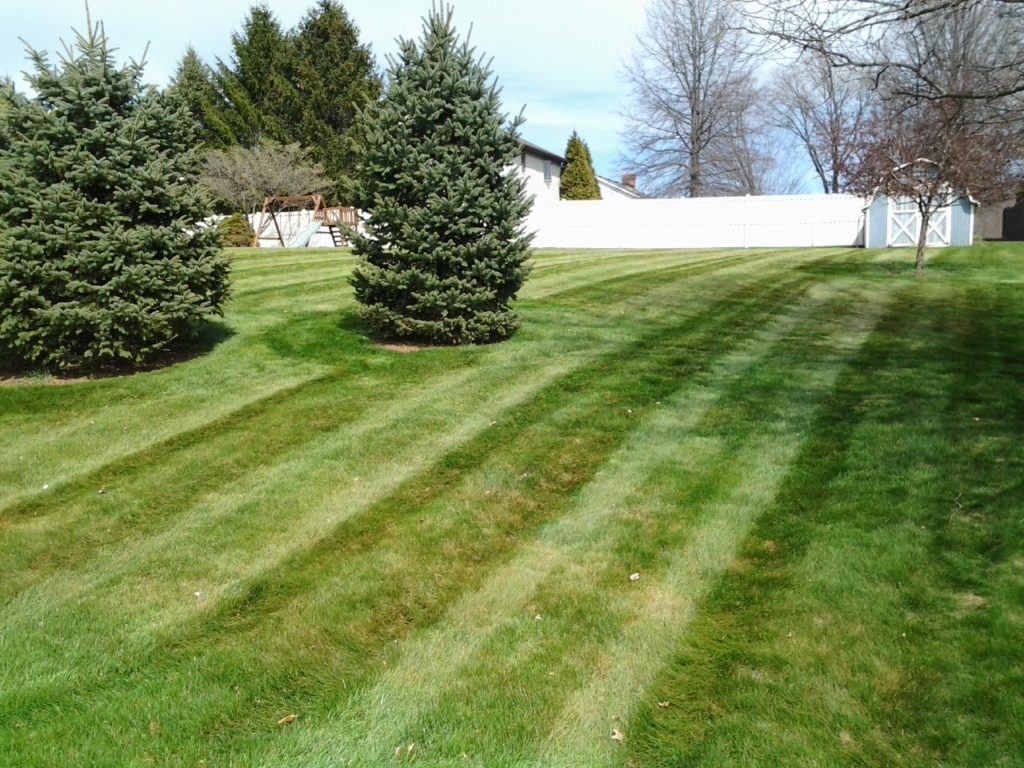 Our Approach
At 4 Seasons Services we measure success one lawn at a time. We show up with uniformed employees and professional equipment to maintenance your lawn. Our company pays attention to the details mowing at the proper height with sharp blades every time we are on your property. We make sure our commercial equipment is professionally maintained to deliver a high quality of cut on your lawn. We trim around all obstacles on your property and blow any hard surfaces off before leaving.
Custom Lawn Treatment with Premium Fertilization & Weed Control
Here at 4 Seasons Services we offer a unique lawn maintenance program and great prices on our five or six application programs. We guarantee you will be 100% satisfied and you can cancel anytime. Our unique approach allows the custom tailoring of your lawn care services.
Additional Services
We offer additional services such as shrub and small tree pruning year round to keep your landscaping looking great. Our fall leaf cleanup programs will leave your yard spotless after we leave your lawn. We use commercial blowers, leaf plows and mowers with bagging systems to clean up the leaves.
If you are interested in getting a free quote in Akron OH from 4 Seasons Services feel free to contact us by phone or email at: 4Seasons_srvc@att.net or 330-620-6200

What Clients in Akron OH say about us....
"My flower beds look better than I could have ever expected. Just wanted to thank you again"
Rebecca J of Akron, Ohio
Next Steps...
Call 4 Seasons Services Now for your Free Estimate on any of our Lawn Care Services. (330) 620-6200
| Lawn Care Akron OH |