Customized Lawn Care In Barberton OH
4 Seasons Services is pleased to provide complete lawn care for residential and commercial clients in Barberton Ohio and throughout the local area. Our lawn mowing, fertilization and maintenance company realizes that a "one size fits all" plan does not work. Instead, we work individually with each of our valued clients to come up with a customized plans based on their specific needs and requirements.
4 Seasons Services brings experience and knowledge to the table, ensuring your landscape is in the hands of true professionals. We know the importance of making sure that your property gives off the right impression, especially when it comes to your landscaping. Achieving a meticulously manicured lawn or landscape takes an understanding of proper techniques.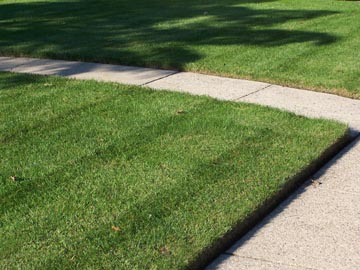 Outstanding Service
We offer a weekly service that includes mowing, edging, trimming, and blowing off hard surfaces. We can also trim your hedges and provide other services, as needed. Our company in Barberton OH has invested in top-shelf equipment to better serve our customers. Our equipment is highly maintained so that it is always ready to deliver top-notch lawn and landscape care to your property.
Mowing Experts
When it comes to expert lawn mowing in Barberton OH, you can count on the dedicated team at 4 Seasons Services. We are proud to say that most of our new business is generated by referrals from our current clients. If you give us the opportunity to serve you with quality lawn care and landscaping services, we will work hard to earn your trust, your repeat business and your referrals.
Custom Lawn Treatment with Premium Fertilization & Weed Control
Here at 4 Seasons Services we offer a unique lawn maintenance program and great prices on our five or six application programs in Barberton OH. We guarantee you will be 100% satisfied and you can cancel anytime. Our unique approach allows the custom tailoring of your lawn care services.

What Clients have to say about 4 Seasons Services.....
Thank you for being a timely, reliable, professional mowing service. We couldn't ask for more. We recommend you to all that ask.
John & Pat Z Barberton OH
Ready to find out more?
Get your Free Quote today! Call (330) 620-6200 or click the button on the right to message an expert at 4 Seasons Services.
|Lawn Care Barberton OH | 44203 |