Quality Mowing Service
Not many people actually have the time or patience to tend to their landscaping. Thankfully, 4 Seasons Services in Barberton, Ohio is here to help with all your lawn mowing and fertilization needs. This company is built upon quality, not quantity. We can provide the quality of work that our customers expect. We love working with our customers to provide them with options that will keep their property looking top notch.
Building Client Relationships
Success can mean many things. We define it as long term relationships with our clients. By demonstrating dependability, respect and honesty through hard work, our clients know they have made the right choice in partnering with 4 Seasons Services for all of their lawn care needs.
Mowing the lawn is easy, making your lawn the best on the block takes a professional.
Experienced Professionals
Whether you want to spruce up your residential yard or create a professional manicured look for your office building in Barberton, OH.  Put our experienced team of landscape professionals to work for you.
Mowing at the proper height with commercial equipment and sharp blades is a major factor of your lawns health and look. Other than lawn care we offer full service landscaping maintenance such as flower bed upkeep, fertilization, Shrub Pruning, Spring and Fall clean ups and Lawn Aeration.
Custom Lawn Treatment with Premium Fertilization & Weed Control
Here at 4 Seasons Services we offer a unique lawn maintenance program and great prices on our five or six application programs. We guarantee you will be 100% satisfied and you can cancel anytime. Our unique approach allows the custom tailoring of your lawn care services.
Call Today!
We would appreciate the opportunity to earn your trust. We pride ourselves on providing lawn mowing, fertilization and landscaping services to the Barberton OH area. Call or email 4 Seasons Services, 330-620-6200, today for a Free Quote and leave all your landscaping needs to us.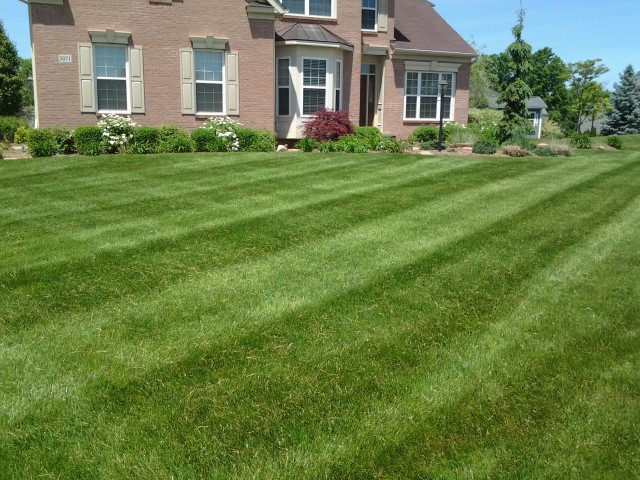 What Clients Say About Us...
Thank you for being a timely, reliable, professional mowing service. We couldn't ask for more. We recommend you to all that ask.
John & Pat Z Barberton OH
Ready to find out more?
Barberton Residents don't wait, Call Today to get a Free Estimate for all of your lawn care needs!
| Lawn Mowing Barberton OH | 44203 |