Hire a Professional in Clinton OH
If you ever find it difficult to make time to cut your lawn, edge your landscape or even pull the unwanted weeds in your flower beds, then it's time to hire a professional service, 4 Seasons Services in Clinton Ohio. We are dedicated to helping your lawn and landscape look its very best. 4 Seasons Services has many years of experience in the lawn care and lawn maintenance business. We're familiar with and very experienced at making sure your grass looks the best and is cut properly. Our professionals edge your landscaping and sidewalks to give it a clean professional look that everyone wants.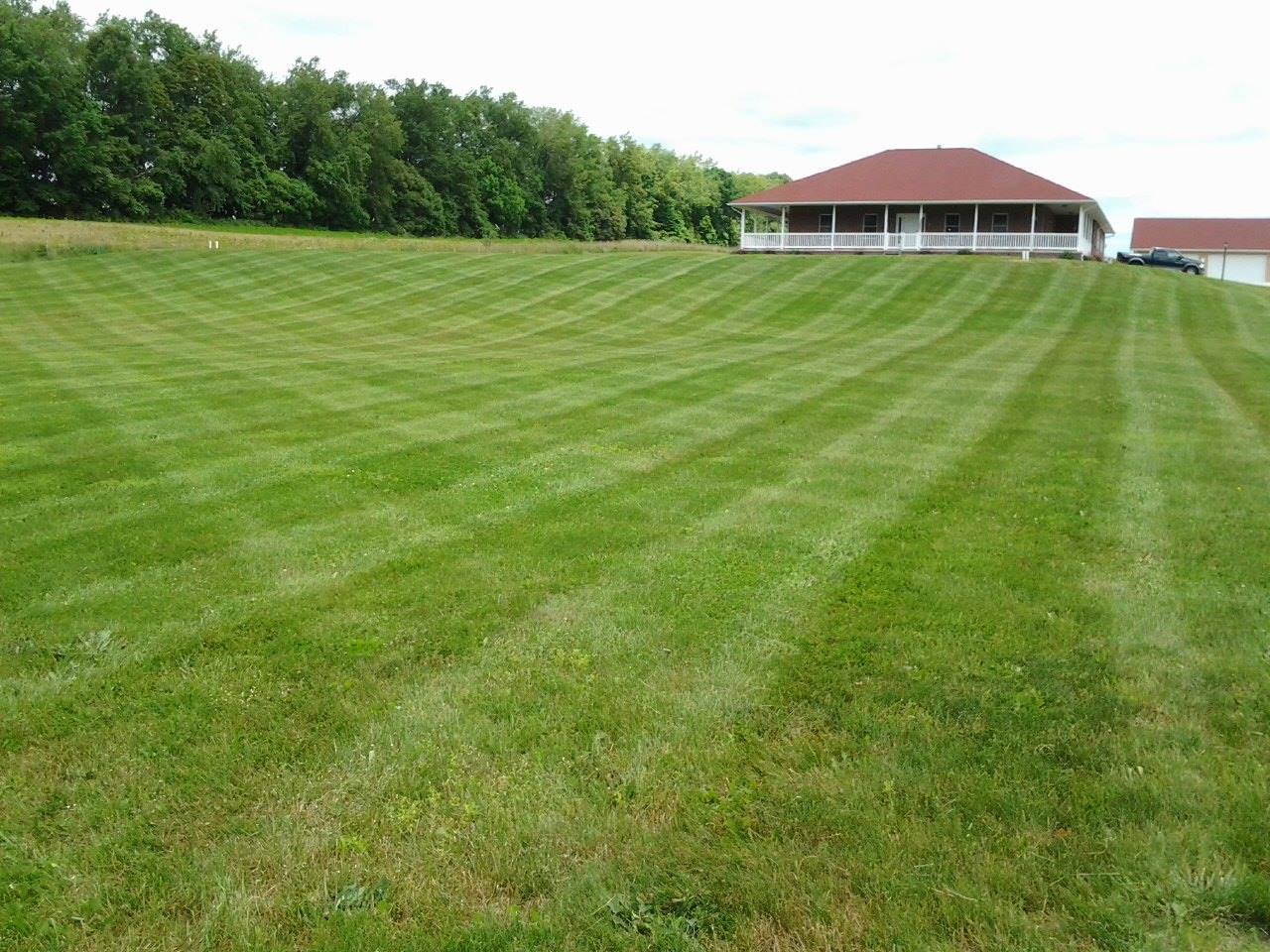 We want your property to look the best it can. There is no job too big or too small for us. We properly maintain our professional, commercial mowers and equipment that to deliver the best service possible.
Custom Mowing Plans
We want to know your specifications and needs for the job and we will make sure we carry out your instructions you require. When it comes to fertilizing and mowing for your lawn, we hope that you will consider the services provided by 4 Seasons Services in Clinton OH.
Quality Lawn Care
When you're looking for a professional landscaper for lawn mowing, edge, hedge trimming, flower bed maintenance, fertilization, aeration or cleanups you've come to the right place. At 4 Seasons Services in Clinton OH we believe that we are the cut above the rest. We have been providing our new and repeat clients with the best lawn care and lawn maintenance services since 2009.
Custom Lawn Treatment with Premium Fertilization & Weed Control
Here at 4 Seasons Services we offer a unique lawn maintenance program and great prices on our five or six application programs. We guarantee you will be 100% satisfied and you can cancel anytime. Our unique approach allows the custom tailoring of your lawn care services in Clinton OH.

Thank you for another fine year. I don't think Jeff and I would have made it without your services. We really appreciate your fine work. Thanks again, P.S. Until next year, take care

Jeff & Karen T of Clinton, OH
Ready to find out more?
We are now accepting new clients and look forward to helping all of our clients keep their lawns looking their best. For a free No obligation estimate give us at call today at: 330-620-6200
| Lawn Mowing Clinton OH | 44216 |