Quality Lawn Care
4 Seasons Services offers a great lawn care and landscaping services to fit all budgets in Cuyahoga Falls Ohio. We can customize our landscaping services to fit around your needs and your schedule. Our Lawn Mowing and Fertilization Service in Cuyahoga Falls OH is second to none! We take pride in paying attention to all the details. As part of our Weekly Lawn Care Maintenance we can trim and edge your lawn as well as perform other tasks such as bush, tree and hedge trimming.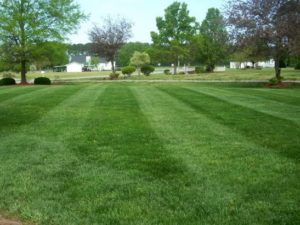 Exceeding Client Expectations!
We carefully listen and respond quickly to customer requests in Cuyahoga Falls OH. Creating and maintaining a functional mowing service that provides a luxurious and leisurely atmosphere which will increase the value of the property. 4 Seasons Services provides skilled labor through qualified professional to render a lawn care service the meets and exceeds the clients expectations.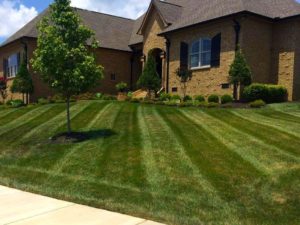 High Standards and Dependability
4 Seasons Services knows that in this day and age your time is extremely valuable. That's why we have developed a system that is more convenient than any of our competitors, all while maintaining a very high standard of quality and dependability.
When it comes to top quality professional lawn care we guarantee you will not find another lawn service company who puts a greater emphasis on quality of the services and customer relations. It's all about the relationships with customers and that is just how we do business.
Custom Lawn Treatment with Premium Fertilization & Weed Control
Here at 4 Seasons Services we offer a unique lawn maintenance program and great prices on our five or six application programs. We guarantee you will be 100% satisfied and you can cancel anytime. Our unique approach allows the custom tailoring of your lawn care services.
Additional Services
We offer full service landscaping programs to both residential and commercial customers in Cuyahoga Fall OH. We are able to accommodate properties of all sizes and only use commercial equipment that leave that professional lawn striping in the grass. Some of the additional services we offer are hedge pruning, lawn aeration, bed maintenance, Spring and Fall clean-ups.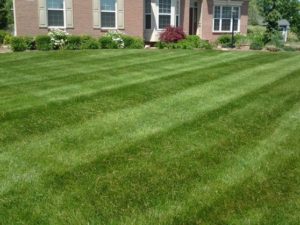 While I am thinking of it, I want to thank you and your crew for cutting the lawn at my business. Your company is fast, efficient and friendly. I appreciate their good work and just wanted to let you know about that. Many thanks for a job well done!!!
Phillip W of Cuyahoga Falls OH
Ready to find out more?
Call, text or email 4 Seasons Services today for a free estimate. 330-620-6200
Cuyahoga Falls OH Residents
Have more questions about our lawn care services?
Click HERE to find out more.
| Lawn Care Cuyahoga Falls OH |
| 44221 | 44222 | 44223 |