Serving Canton OH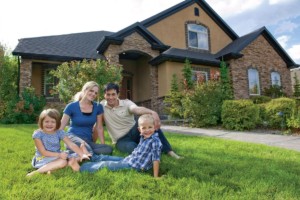 Are you tired of those expensive and impersonal lawn care services that do not deliver what and when they have promise? Want a far better looking and healthier lawn this year? You need the lawn care experts at 4 Seasons Services.
At 4 Seasons Services our expert service technicians are dedicated to delivering only the best quality lawn care treatments. We stay on your lawn until the job is done properly. We care for your lawn and always give you the most for your hard earned money in Canton Ohio. Always delivering on what we promised and work to exceed your expectations.
We love our community and encourage everyone to support local businesses.
Lawn Care Treatments
4 Seasons Services is dedicated to customer satisfaction because your lawn care means more to us than just green. We have repeat clients throughout Canton Ohio and have earned a reputation for providing exceptional lawn care in our community.
We provide seasonally scheduled fertilizer and weed control treatments that deliver noticeable results and providing you with a perfectly green, healthy and a weed free lawn. With other types of weeds in Ohio we take the time to ensure your turf receives the most effective treatment.
#1 IN LAWN CARE
So what can 4 Seasons Services do for you? With our lawn care service we'll turn your Ohio soil into a fertile ground for green grass. We are the lawn care service who can make your lawn the envy of everyone in the neighborhood in Canton OH!
Eliminating weeds and crabgrass in your lawn is only half the battle when it comes to servicing your lawn. We specifically target hundreds of weed varieties with ease and confidence, but our lawn care programs do so much more. They are truly unique and revolutionary within today's modern lawn care industry. We combine proactive and reactive treatments to create the soil biome necessary for a healthy turfgrass, and eliminate the weeds that inevitably pop up before even become a problem.
Ready to find out more?
Call or email 4 Seasons Services in Canton Ohio today for free quote on your lawn care. 330-620-6200
| Lawn Care Canton OH |44709 | 44708 | 44718 | 44721 | 44703 | 44702 | 44710 | 44714 |44705 | 44704 |