4 Seasons Services Welcomes You
4 Seasons Services is a local lawn care company in Hinckley, Ohio. We specialize in weed treatments and time released granular fertilizer applications for commercial and residential lawn maintenance to make your property look its best.
With top of the line equipment and a well-trained and state certified staff that takes pride in their work. 4 Seasons Services is one of the leading professional lawn care companies locally.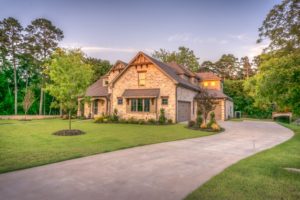 Achieve the Lawn of Your Dreams Without all the Hard Work!
There is always that one neighbor who has the perfectly manicured lawn. What if that could be your lawn? Your landscape can be the envy of the neighborhood using 4 Seasons Services. With our trained lawn care applicators all you have to do is sit back, relax, and enjoy your new lawn!
Lawn Care Services We Offer
Having a lawn that your neighborhood envies does not happen overnight. 4 Seasons Services works hard to give our customers customized solutions that meet the needs of each and every lawn we service. Offering lawn care treatments including:
Core Aeration
Aeration is one of the most beneficial, but most forgotten lawn services in creating a great looking healthy lawn in Hinckley Ohio. Over time, soil naturally becomes very compacted and thatch begins to build up. This suffocates your lawns roots and blocks fertilizers and nutrients from penetrating the soil. Core aerating your lawn correctly provides the following benefits:
Greatly improves oxygen exchange between
the soil and air
Enhances the soils water absorption immediately
Improves drastically the effectiveness of fertilizing
Encourages deep root growth of the turfgrass
Breaks up the thatch layer and alleviates compaction of the soil
Overseeding
Even the best maintained turfgrass will thin out over time. As the seasons pass, your lawn will become increasingly susceptible to disease.
The best way to maintain a thick and healthy lawn is to overseed frequently in Hinckley OH.
Not only will overseeding improve the look of your lawn, but a thick and healthy lawn helps choke out crabgrass and weeds. In addition, a thick healthy lawn requires less water to stay green.
Ready to find out more?
Call or email 4 Seasons Services in Hinckley, Ohio today for free quote on your lawn care. 330-620-6200
| Lawn Care Hinckley OH|| 44233 |