The 4 Seasons Services Lawn Care Experience in Massillon OH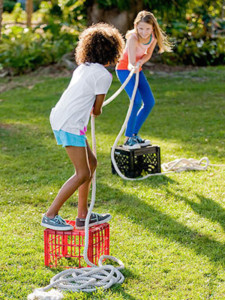 Your lawn in Massillon Ohio is an extension of your home and It is the perfect place to enjoy great family and friends. Just imagine spending your time relaxing in the sun instead of taking care of your lawn every weekend. 4 Seasons Services delivers year round, worry-free lawn care designed to keep your surroundings lush and beautiful.
4 Seasons Services has the experience and state certification that offers proven lawn care programs tailored to the region's specific climate zones. We are licensed, certified and trained by the Ohio Department of Agriculture and use only the highest quality grass seed, fertilizers, and weed control available. This is why homeowners and business owners across the area trust the 4 Seasons Services experts. Put your turf in our trained, caring hands, then sit back and enjoy the extra time you have on your hands to spend however you would like.
Why Choose Us?
We have a five or six application programs and in both programs apply two applications of crabgrass control treatments. In Massillon Ohio if you want to be guaranteed to have no crabgrass it is the best way to take care of the crabgrass issues local lawns face. Instead of only using the industry standard of only one application of crabgrass control. Our lawn care company strives to only provide the best products and equipment. Our equipment has digital controls to guarantee applications are spread properly every time. Many times it is comparable or even cheaper to hire 4 Seasons Services than purchasing residential products. The buying equipment, storing, cleaning and trying to properly apply lawn treatments. We purchase lawn products not available to the public that are the same products used on golf courses.
Additional lawn care services we offer to Massillon OH are grub control, insect control, lawn aeration and overseeding.
Ready to find out more?
Call or email 4 Seasons Services in Massillon Ohio today for free quote on your lawn care. 330-620-6200
| Lawn Care Massillon OH |44706 | 44646 | 44647 |