Lawn Service Jackson Township OH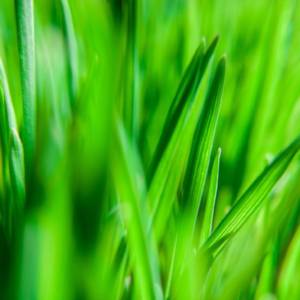 We provide a full range of weed control applications, lawn aeration, overseeding, lawn fertilization and lawn care services to homeowners and business owners throughout. There is much more that goes into a great looking and vibrant turf than the occasional mowing or fertilization. To keep your turf at its best all year long in Jackson Township Ohio. You need to keep broadleaf weeds and turf pests under control and maintain quality fertilization and soil. Proper lawn care can be daunting a time consuming task, but it does not have to be. We offer a selection of lawn care services to keep your turf looking its best year round.
We do not just do lawn maintenance, we will manage your entire greenery portfolio. Those terms might bring a smile to your face, but we see your lawn care treatments as an investment that we are privileged to manage for you and your family. Much like a stock broker manages your financial investments, we maintain and grow your organic lawn investments. 4 Seasons Services understands, like you, that lawn care service should incorporate more than just mowing your lawn.
We take pride in knowing every type of plant or broadleaf weed in the turf business. We pride ourselves in being state certified, licensed and trained in Ohio. It takes an lawn care expert to treat the entire lawn and keep it thriving. 4 Seasons Services, we take our customers lawn investments serious.
LAWN SERVICE COMPANY
When you hire an lawn care company to manage your organic portfolio, the money you invest should be something you can truly enjoy and add value to your property. Our lawn customers can relax and know without a doubt we have their best interests in mind when it comes to their lawn. You work hard every day, and when you drive up to your driveway each evening, your lawn fertilizing and weed control treatments is the last thing you should have to worry about. We encourage you to sit back and enjoy your lawn investment and leave the lawn care services up to 4 Seasons Services in Jackson Township OH. Often hiring 4 Seasons Services can be comparable or even cheaper than attempting to provide your own weed control and fertilization treatments.
Additional services we offer in Jackson Twp Ohio are grub control, mole treatments, surface insect control, core aeration and overseeding.
Custom Lawn Treatment with Premium Fertilization & Weed Control
Here at 4 Seasons Services we offer a unique lawn maintenance program and great prices on our five or six application programs in Jackson Township OH. We guarantee you will be 100% satisfied and you can cancel anytime. Our unique approach allows the custom tailoring of your lawn care services.
Ready to find out more?
Call or email 4 Seasons Services in Jackson Township, Ohio today for free quote on your lawn care. 330-620-6200
| Lawn Service Jackson Township OH| 44216 | 44614 | 44646 | 44647 | 44708 | 44718 | 44720 | 44735 |