Wadsworth Ohio Lawn Treatment Services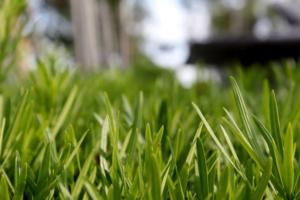 Whether you have patches of brown or yellow grass or your entire lawn is getting took over by weeds, you need help from an experienced lawn care company to keep your lawns looking their best. At 4 Seasons Services, we will feed and care for your grass better than anyone else.
Whether you need to improve your lawns nutrition or need someone to get rid of broadleaf weeds, we offer better lawn treatments for less each week. No matter what areas of concern you may have with your lawn, we offer better lawn maintenance options.
Our lawn treatment services remain convenient, affordable, and extremely effective, allowing you to save a ton on lawn services. When you need to avoid paying higher prices, and you do not have time to handle it all by yourself, we keep your lawn greener and weed free each time.
See why more local Wadsworth Ohio residents trust their turf to us every week. Contact us to schedule your lawn treatment services today.
Fertilization Treatment Services
Eventually, every lawn will need to improve its soil nutrition to enhance grass growth potential. Over time, rain and irrigation systems will cause many nutrients to wash away, while plants can strip the ground of nutrient resources over time.
Although you can buy bags of fertilizer or weed control at your local big box store or nursery, most are ineffective and many times cost more than just having us take the guess work out of it. While sitting on the shelves causes it to lose its freshness, while general use fertilizers may not go far enough in feeding your turf.
There is also many issues of using the wrong fertilizer whose chemical compounds can lead to turf dying out from chemical burns and poisoned turf root systems. Instead, we always have the right solution for any grass type, giving your lawn the best growth potential possible for less.
Our custom blend of fertilizers is the ideal choice you and your lawn. When you need to give your turf the best, you need us servicing your property today in Wadsworth OH.
Weed Treatments
Unfortunately, improving growing conditions for your lawn also helps pesky weeds take off as well. And while it is nearly impossible to prevent weeds from appearing, you can keep them from taking over your lawns with a better lawn service option.
By removing weeds as they appear, we can control them from quickly spreading in your lawn. When you do not give any weeds an inch to grow, it keeps your lawn safer every month. When you need the best in affordable weed control & fertilization for your lawn in Wadsworth OH, leave it to 4 Seasons Services for better results.
Ready to find out more?
Call or email 4 Seasons Services in Wadsworth Ohio today for free quote on your lawn care. 330-620-6200
| Lawn Treatment Services Wadsworth OH| 44281 |