Organic Lawn Services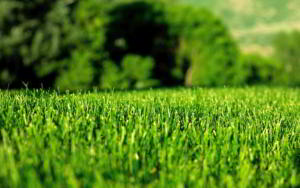 Are you looking for a organic lawn care to give you a greener, healthier, more weed free lawn!
With your approval, our expert organic lawn care specialists at 4 Seasons Services would be happy to provide you a service price quote for our organic lawn care treatments. We will determine why your lawn is not performing at its peak. Then based on the actual needs of your turf, then we will customize a series of organic fertilizer applications that will enable your lawn to become thicker, greener, more weed and pest free. Our standard plan is a 100% organic based fertilizing regiment with pre emergent crabgrass control in the spring. To control weeds we use low impact weed treatments and only target your weed issues. We never blanket apply weed treatments and stay environmental friendly to our local community. We will discuss our findings in the lawn and recommendation with you, answer any questions you may have, and with your approval, we will begin improving the good health and beauty of your turf. Guaranteed!
Expert Organic Lawn Care Service Technicians
4 Seasons Services is a state certified in turf by the Ohio Department of Agriculture. Our techs have undergone extensive training in the science of proper turfgrass management and proper customer service.
Organic Lawn Care Services Value
Enabling your lawn to reach its fullest potential and keeping it at that level, requires scientific knowledge and expertise. Why put your organic lawn applications in the hands of companies whose main focus is really on lawn mowing with limited experience in the field and no proper knowledge of the science? Why try to do it yourself with the "trial and error approach " when most the time we can actually cost less than doing it yourself? 4 Seasons Services is a great value for results, service, and expertise in the local area.
Add on Services with 4 Seasons Services
We offer many other services like lawn core aeration. Most organic lawn care experts and Universities agree that lawn core aeration is one of the most beneficial cultural practices for a healthier, greener, more vibrant lawn. After lawn core aeration it is also a great time to overseed. Overseeding your turf is a great practice to add to an organic lawn program. We also offer a whole assortment of lawn pest solutions and treatments.
Next Steps...
Call 4 Seasons Services Today for your Free Estimate on Lawn Fertilization Services . 
Or Fill out our contact form below for a no obligation Free Estimate