The perfect time to overseed is after you core aerate in Copley Ohio. The two go hand in hand. The seed falls into the holes left behind by the core aerator and germinates. This process allows for the lawn to thicken up and for bare spots to fill in over the course of time. The new grass seed rejuvenates your lawn and fills in thinned or bare areas. It also helps the overall density of the lawn and gives it a more vibrant and healthy appearance. When you preform overseeding on your lawn you will normally seed the entire lawn. If most of the lawn looks good, why would you seed the entire lawn? It's easy, habit really pays off keys to a healthy, thick, lush, green lawn is healthy grass plants. That may sound to obvious, but an entire industry has grown up focusing on solving lawn problems. Focus instead on the grass and you will overnight eliminate 80% of those problems that occur. The best defense against common lawn problems is a thick healthy lawn.
In order to ensure the best results of your aeration and overseeding service in Copley Ohio.
Follow these simple watering and mowing instructions in Copley OH for success after overseeding. Proper watering is crucial to the successful germination and establishment of new turf grass. Once moistened, the seed should be kept moist until the new grass becomes established in your lawn. Unless there is steady rainfall, this will require daily watering. A grass blade is made up of a great deal of water.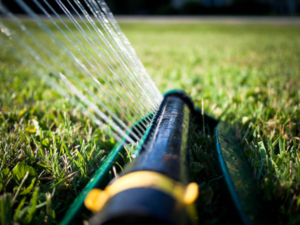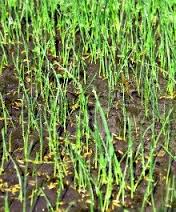 Water the seeded area thoroughly after seeding for no less than one half hour per day. This will both establish good soil moisture and wash the seed into the soil. Germination should occur in 6 to 14 days depending on soil type, soil temperature and adherence to water recommendations. Grass seedlings will emerge from the aeration holes. The majority of seeding failures are the result of failure to keep the grass seed moist.
When mowing continue to cut the grass as the turf is established. Recommended mowing height is 3 to 4 inches. Don't let the grass to get too long between mowing, try never to remove more than 1/3 of the blade during each mowing. Always use sharp blades to reduce rough cuts and pulling on the grass, which stresses the grass. Do not bag the grass clippings let them return to the lawn. Water lightly prior to mowing to keep seed down during mowing.
Ready to find out more?
If you are looking for a professional for core aeration and overseeding services, give 4 Seasons Services a call for a free estimate at: 330-620-6200