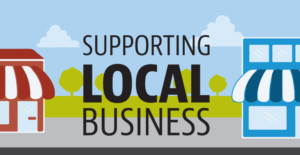 Have you ever heard the saying of bigger is always better? When you hire a lawn care company it is easy to think a national company might be the best at lawn care services. Recently local homeowners are interested in supporting local companies who serve and reinvest in the local community. It has became popular to purchase local produce and other local products and services Other than being trendy it comes with a higher quality and is better for your local community.
The great thing about a local Wadsworth lawn care company. They view their business as a part of a local community and truly believe the services they provide should always benefit those they serve. Not just take short cuts for their own benefit or bottom line. They live and raise their families in the communities they serve therefore they take great pride in the quality they can provide.
Choosing a local lawn care company provides numerous benefits to the consumer and the community, the consumer receives a caring business that will provide them with superior service and the company benefits the community by providing jobs and reinvesting in to other local businesses.
When hiring for your upcoming lawn care project think local, think Wadsworth, give a business near you the opportunity to show you the difference in local quality and service.